---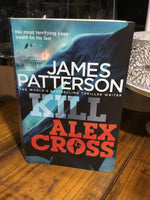 The President's children have been kidnapped. Detective Alex Cross is on the case.
First on the scene to a crime that rocks the world, Alex Cross grapples with an impossible crime – and with political pressure, finding himself shunted to the sidelines.
But a terrible week gets worse as a deadly contaminant in the Washington D.C. water supply cripples the capital, and Cross, under extraordinary stress, realises that the cases are connected. America is under attack.
Tasked by the desperate First Lady with finding her children, Cross is racing against the clock – and to have any chance of saving them, he must make a desperate decision that goes against everything he believes in…