---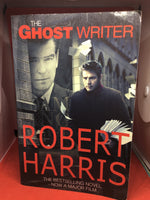 A body washes up on the deserted coastline of America's most exclusive holiday retreat. But this is no open-and-shut case of suicide. 


For Mike McAra was a man who knew too much. As ghost writer to one of the most controversial men on the planet - Britain's former Prime Minister , holed up in a remote ocean front house to finish his memoirs - he stumbled across secrets which cost him his life.
When a new ghost writer is sent out to rescue the project it could be the opportunity of a lifetime. Or the start of a deadly assignment propelled by deception and intrigue - from which there will be no escape.