---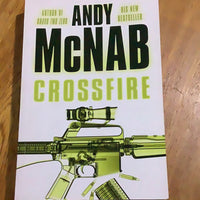 Ex-deniable operator Nick Stone is bodyguarding a TV crew on the streets of war-torn Basra. He seems certain to die when insurgent gunmen attack. Only a reporter's swift action saves his life.
When the reporter vanishes within hours, presumed kidnapped, Stone is asked by the Intelligence Service to find him. The trail leads from Iraq to London, Dublin, and Kabul - the brutal city where governments, terrorism and big business collide.
Caught in the crossfire, Stone's nightmare is only just beginning - for the hunter has suddenly become the hunter...