---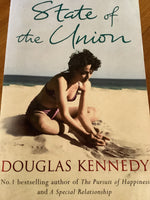 America in the Sixties was an era of radical upheaval - of civil rights protests and anti-war marches, of sexual liberation and hallucinogenic drugs. More tellingly, it was a time when you weren't supposed to trust anyone over the age of thirty; when, if you were young, you rebelled against your parents and their conservative values.
But not Hannah Buchan. 


Hannah is a great disappointment to her famous radical father and painter mother. Instead of mounting the barricades and embracing this age of profound social change, she wants nothing more than to marry her doctor boyfriend and raise a family in a small town.
Hannah gets her wish. But once installed as the doctor's wife in a nowhere corner of Maine, boredom sets in...l.until an unforeseen moment of personal rebellion changes everything. Especially as Hannah is forced into breaking the law.
For decades, this one transgression in an otherwise faultless life remains buried. But then, in the charged atmosphere of American after 9/11, her secret comes out and her life goes into freefall.