---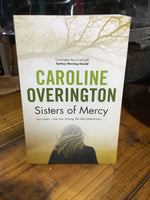 Snow Delaney was born a generation and a world away from her sister, Agnes.
Until recently, neither even knew of the other's existence. They came together only for the reading of their father's will - when Snow discovered, to her horror, that she was not the sole beneficiary of his large estate.
Now Snow is in prison and Agnes is missing, disappeared in the eerie red dust that blanketed Sydney from dawn on September 23, 2009.
With no other family left, Snow turns to crime journalist Jack Fawcett, protesting her innocence in a series of defiant letters from prison. Has she been unfairly judged? Or will Jack's own research reveal a story even more shocking than the one Snow wants to tell?