---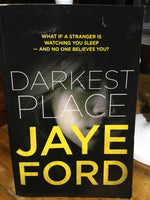 Carly Townsend is starting over after a decade of tragedy and pain. In a new town and a new apartment she's determined to leave the memories and failures of her past behind.
However that dream is shattered in the dead of night when she is woken by the shadow of a man next to her bed, silently watching her. And it happens week after week.
Yet there is no way an intruder could have entered the apartment. It's on the fourth floor, the doors are locked and there is no evidence that anyone has been inside.
With the police doubting her story, and her psychologist suggesting it's all just a dream, Carly is on her own. And being alone isn't so appealing when you're scared to go to sleep . . .