---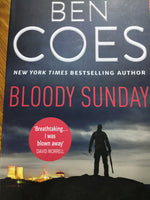 North Korea, increasingly isolated from the rest of the world, is led by an absolute dictator with a major goal - to launch a nuclear war. And they've made a deal.
In exchange for effective missiles, they will trade nuclear triggers to Iran. An exchange, if successful, that will create two new nuclear powers.
Dewey Andreas is ready to retire from the CIA, but he's the only available agent with the skills to stop the deal. He has less than 24 hours to get to North Korea, to get the job done and to save the world.