---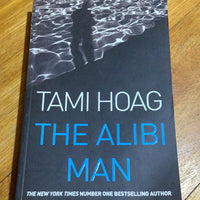 She was a vision. She was a siren. She was a nightmare. She was dead. Now he needed her to disappear. And he knew just how to make it happen. The Palm Beach elite go to great lengths to protect their own—and their own no longer includes Elena Estes. Once upon a time a child of wealth and privilege, Elena turned her back on that life. Betrayed and disillusioned by those closest to her, she chose the life of an undercover cop, the hunt for justice her own personal passion. Then a tragic, haunting mistake ended her career. Now Elena exists on the fringes of her old life, training horses for a living. But a shocking event is about to draw her back into the painful vortex she's fought so hard to leave behind. 
First she finds the body—a young woman used, murdered, and dumped in a canal. Not just a victim, but a friend. As Elena delves into her dead friend's secret life, she discovers ties not only to the Russian mob but also to a group of powerful and wealthy Palm Beach bad boys known for giving each other alibis to cover a multitude of sins. A group that includes a man Elena once knew very well—her former fiancé, Bennett Walker, a man she knows has already escaped justice at least once in his life. 
Finding her friend's killer will put Elena at odds with her old life, with her new lover, and with herself. But she is determined to reveal the truth—a truth that will shock Palm Beach society to its core, and could very well get her killed.